Struggling every day in a dated kitchen can be a pain, after all you have so many niggling issues to deal
with. There are not enough cabinets, the countertop is a mess, so is the rest of the kitchen, the overhead
shelves are out of reach and spice jars keep on toppling over every time you squeeze in another one or,
when you need that spatula or, kadhai you have to wade through everything, and it is never within your
reach.
These are the most classic signs of a kitchen which desperately needs to undergo some change. So,
chuck this old kitchen and look for modern elegant kitchen designs that would make all these issues go
away forever. Are you worried about your budget? Do not worry, now it is possible to design a modern
kitchen without burning a hole in your pocket, and it would be something you would be proud of. Let's
find out how.
Modern elegant kitchen design on a budget: Is it possible?
Yes, it is possible and the smartest decision that you can take is to approach the because you might not
believe it best brand for modular kitchen but you can get a modular kitchen built within your budget.
However, we have put together some ideas that you might find useful.
Smart storage solutions: Storage is a common issue across kitchens, and yours probably have
that too. Now, if it is not possible to add new cabinets now then you have to think of different
way of improving the storage. You can change the cabinet doors and figure out what would make
things more convenient? May be a sliding door would be right for you. May be you would need a
glass door, so that you can easily locate an item without opening the cabinet door.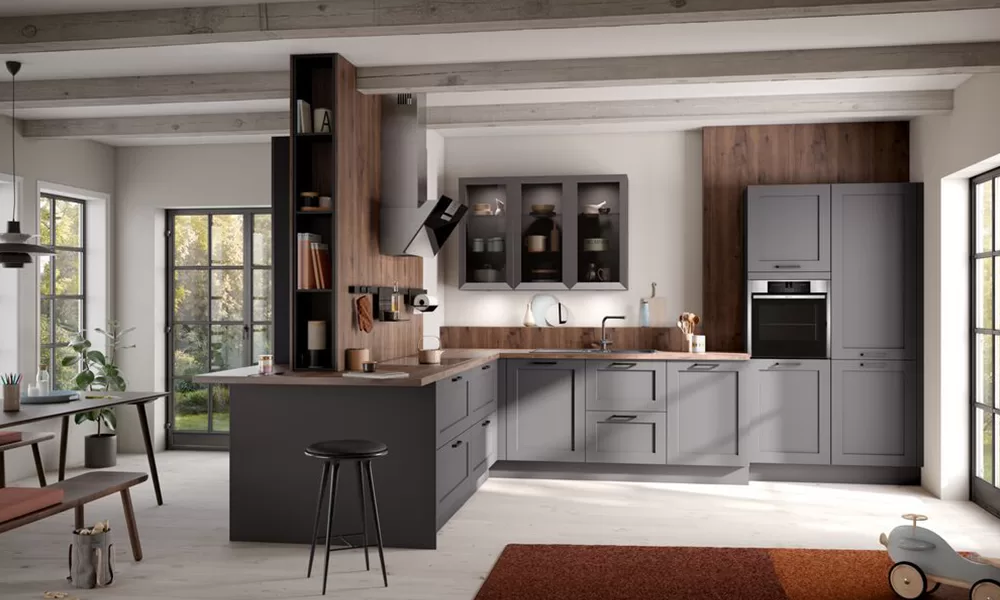 Add some elements: There is no need to go for a full kitchen remodel, but you can easily build
overhead cabinets and floating shelves to add some extra storage space where you can put some
crockery, or, even your cookbooks.
Material: For your kitchen countertop you should opt for a material that would be easy to
maintain, clean and would be within your budget as well. The Laminate would be a perfect
material because it would be cost effective and easy to maintain. The best thing is you would be
presented with a variety of styles, so you can be creative with your design as well.
Kitchen island: A kitchen island would be perfect for the kitchen as you would get additional
workstation and also extra storage, if you are not able to allot much space to it then you should
consider getting a rolling kitchen island which might solve a lot of issues and you could easily
move it around the kitchen and make it more convenient. You can chop vegetables and also put
the food processors on the surface.
The best decision you can take in this context is to opt for a modular kitchen which would no doubt fit
your space and budget, as there are many variations to choose from. So, do not fret, start exploring the
options you have.
READ ALSO OUR NEW UPDATES