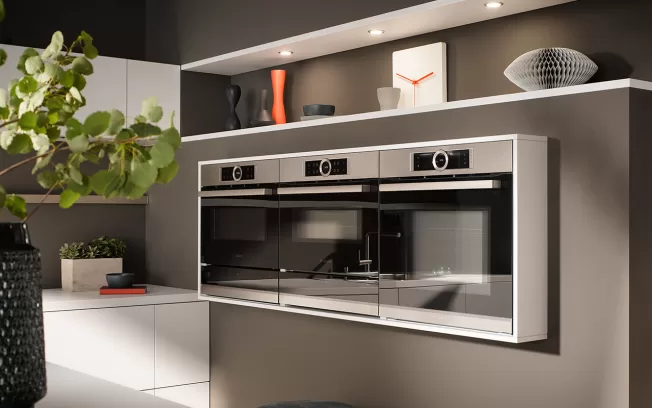 About us
80 countries, one brand
Precision, quality and innovative designs are three pillars of Häcker's journey in India. Present in India for more than 19 years, the brand has changed the way the Indian market functions.
About Us
OUR COLLECTIONS
Your dream kitchen awaits!
Timeless designs, innovative ideas and expert craftsmanship come together to give you your dream kitchen

Precise Engineering
Recognised for superior engineering and compared with the automobile industry, Häcker promises the highest quality kitchen for your home

Tailormade
You imagine and we create a kitchen that is a reflection of who you are

Tropicalised Kitchens
Häcker's laser technology for bonding ensures your kitchen is protected from steam and humidity, making it suitable for tropical climates

Highest Performance
Rated the highest for its performance and quality per Euro spent

100% German Product
92% automated manufacturing units in Rödinghausen and Venne, Germany

Environmentally Conscious
We adhere to all global standards for safe and eco-friendly kitchens
From Germany to your home – a journey
We know that the kitchen is at the heart of every home and that's why no two Häcker Kitchens are alike. We are taking you on a journey to see how a Häcker kitchen comes to life, from design, modifications, manufacturing process to installation.
More Videos
---
Know More
Why Häcker Kitchens?
Häcker Kitchens is one of the world's finest luxury modular kitchen brands. A brand trusted all over the world, Häcker Kitchens boasts of quality, functionality, durability and design. Our manufacturing facility in Germany has state-of-the-art equipment and the most sophisticated manufacturing processes. Our team of talented professionals are constantly researching and innovating. Häcker Kitchens caters to every market segment-ranging from competitively priced to medium-high end and premium.