Designing your own kitchen is always an exciting opportunity, and when you have a modular kitchen to design you feel more than just excitement, you also feel a bit nervous. The modular kitchen has proven itself to be the most functional version of kitchen that could be customized to suit different spaces and requirements.
The design for modular kitchen needs to be as such, that one can expect to get the best out of it, for beginners who are just approaching the concept there might be certain amount of confusion. Here is a step-by-step guide that might shed some light on the process; also exploring the modular kitchen stores in Patna would help one gain ideas regarding the crucial details. So, let's start this discussion.
How to design a modular kitchen? What are the steps involved?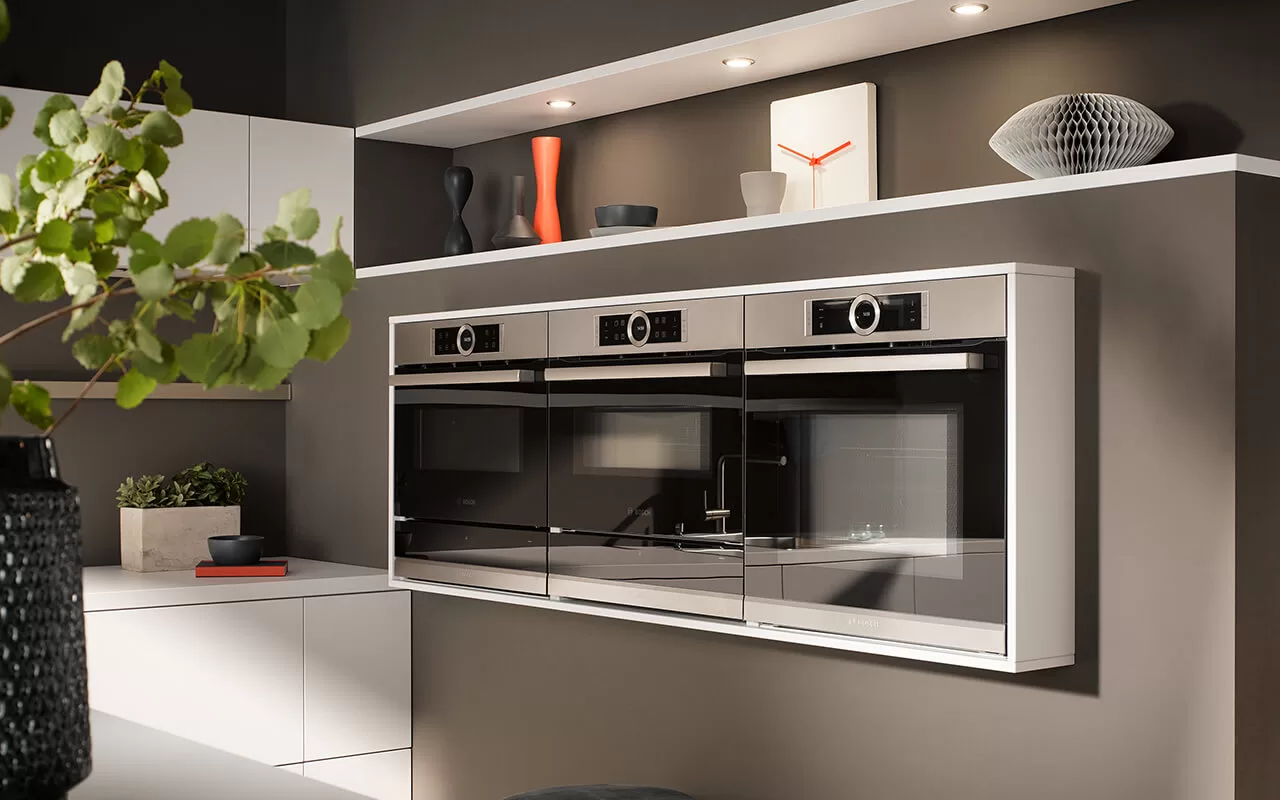 To begin with, designing a modular kitchen is not and should not be an intimidating prospect. You just have to be aware of your requirements, and the amount of space that you can allot for the kitchen. There are certain steps that you can follow though-
Learn about the latest trends:
When it comes to a modular kitchen, you will be glad to know that the modular kitchen design is always evolving. The modular kitchen design is never the same, the features which are popular and have proven to be functional will remain but the aesthetics will change, new colors, color combinations, materials, too will change. Furthermore, new features to enhance the efficiency of the kitchen design are added frequently. Paying attention to the latest modular kitchen designs will help to get fresh ideas.
Explore the modular kitchen showrooms, and learn about what is new. While exploring the latest trends you might come across something that you really like, but do not follow any trend just because it's trending! If it does not fit your requirement, or, kitchen style then you better not opt for it.
The layout and the work triangle:
Your kitchen cannot have a random shape; it needs to have a compact design. There must be a well-defined layout which will ensure that your kitchen functionality reaches a high level. If you have been searching for the modular kitchen price in India, you must have come across different models with different layouts.
Your kitchen needs a well-defined shape and the right layout can help in that. The placement of the different modules could be decided once you are sure what layout you are working on. One of the biggest issues that one might face is that the lack of work triangle. Be careful and implement this golden rule. The distance between the fridge, the sink, and the stove must be so that you can move from one point to the other without any obstruction. Measure your space and get ready to implement the ideal layout implementing the triangle.
Materials must be right:
Once you are clear about the layout and the modules you are going to have, you need to take a decision regarding the materials which would be used. The quality of the materials matters because you want your modular kitchen to be durable. The countertop area, the cabinet, both needs to be built using materials that would last long, despite prolonged use. The materials must be scratch and stain resistant, along with being water-resistant, these should be easy to clean as well. This will certainly ensure that these will remain shining despite their daily use. While exploring the latest modular kitchen designs learn which materials are now trending and what are the pros and cons of each. The finish also matters, so decide whether you want a glossy finish, or, a matte finish.
Calculate your storage needs: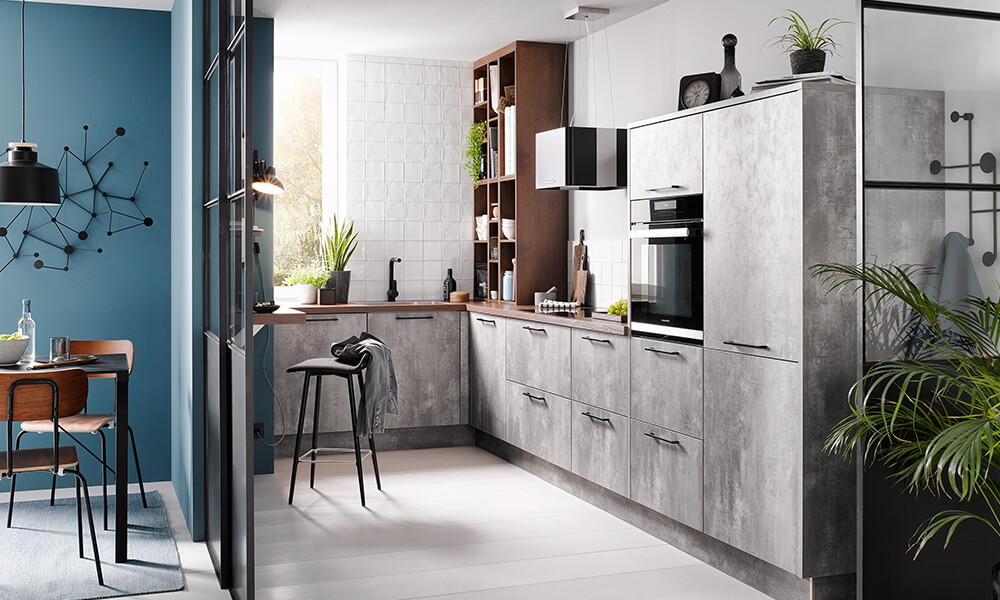 This is highly important that you calculate your storage needs first, the kitchen is not just about cooking, and it is also the place where you will be storing your kitchen supplies and your groceries too. Hence, the kitchen must have the right number of storage modules so that every item in your kitchen will have its own place.
Explore the modular kitchen stores in Patna to understand what types of storage modules are available. You can start by making a list of items that you are going to keep in the kitchen, now once you are sure start planning your storage for these items. You can settle for cabinets which now are sleeker in design and also allows you to have plenty of storage space. The drawers too are a great option; a tandem drawer will be able to store your big utensils, pots, pans, or, even your crockery plates. You can install a couple of shallow drawers right below the countertop to keep your spatulas, knives, and other accessories stored and neatly organized, you can even keep one for the accessories, the other for the spice jars.
The open shelving is a concept that you should definitely explore, if you want to try out some new storage element. Explore your options, keep your requirements in mind and also learn about the modular kitchen price in India, and learn about the cost of different storage modules, so that you can make an informed decision.
Pick the right appliances:
The high-end appliances that come with the modular kitchen are a must for the kitchen functionality. When you are designing your modular kitchen, you have to decide which appliances do you need for your kitchen. The top modular kitchen brands usually pair up with the leading appliance manufacturers. So, while visiting the modular kitchen stores in Patna, you should talk to them and learn about the brands that are available.
Also, do not pick appliances randomly. You have to know what your needs are and which appliances actually are essential for your kitchen. Don't skip the kitchen chimney though, ventilation in a kitchen is a must, otherwise the food odor, the spice granules, the oil, everything will be trapped in the kitchen and the surfaces will turn greasy and dirty. Make sure your kitchen is well ventilated and fresh air can come in.
Conclusion: With this we come to the end of this discussion. The above mentioned steps will help you take care of the design task. Your modular kitchen should be beautiful and functional, make sure you are taking care of every tiny detail before you finalize a design.