The modular kitchen concept entered the Indian market way back in 2000, introducing Indian homeowners to the functional features only a modular kitchen can offer. Over the years, many brands, both national and international, have come up with their versions of modular kitchen designs to delight the Indian customers.
View this post on Instagram
Since it arrived in India in 2004, the renowned German modular kitchen manufacturer Häcker Kitchens has made its mark as the preferred modular kitchen brand in India. Its bespoke designs and efficient features are highly appreciated by both customers and architects alike. This blog discusses seven reasons that make Haecker modular kitchens unique.
Haecker Kitchens is a preferred modular kitchen brand in India:  What are the reasons?
The bespoke design: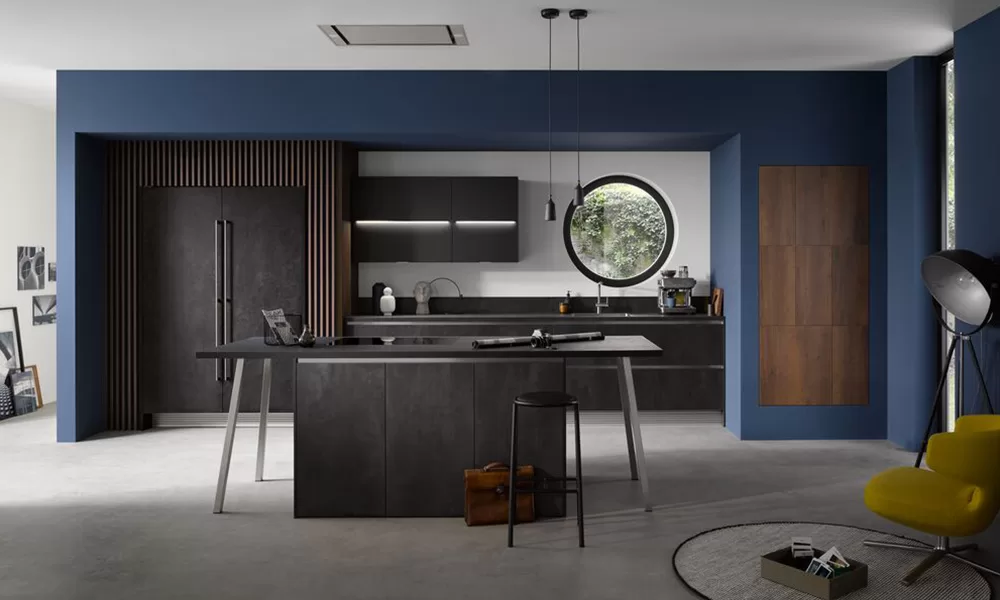 A kitchen design can only reach perfection when it fulfills all the requirements of its users. At Haecker Kitchens, we listen to understand our customers' needs. The kitchens we design reflect the personal style of the user. When a customer contacts us, our team considers every detail to understand the customer's usage pattern and requirements. It allows us to personalize the modular kitchen design. Be it the countertop height, the color combination, or the appliance placement, every aspect of the kitchen design gets tailored to suit their needs.
Built for the Indian climate:
Despite being a German luxury kitchen brand, Haecker understands the Indian climate and designs climate-friendly kitchens. Regular exposure to moisture and high temperatures can harm your kitchen and cause it to wear out faster.
Paying attention to the practicality of the kitchen design, Haecker Kitchen uses PUR-bonding technology to tropicalize the Indian modular kitchen design. This technology is used for the fronts and carcases materials. The application of this technology ensures that your modular kitchen remains in good condition despite battling steam, heat, and moisture every single day.
Precise Engineering: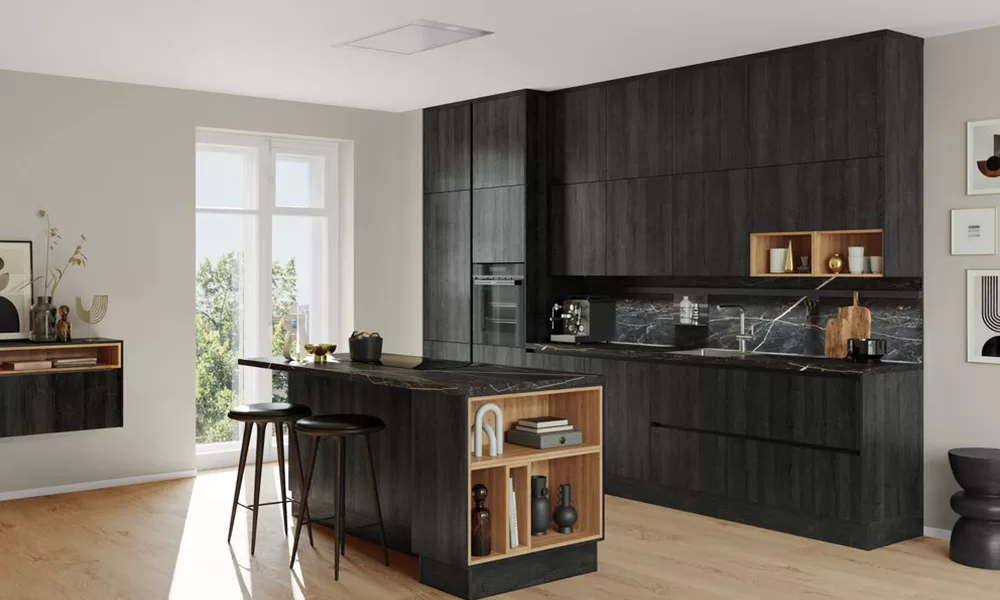 A modular kitchen built by the Haecker Kitchens, speaks volumes about its quality. Haecker Kitchens is a German luxury kitchen brand; it is the largest manufacturer of functional, quality modular kitchen models across countries. Since investing in a modular kitchen is a big investment decision, customers look for value for money. They look for innovative designs, high-quality products that Haecker delivers. Haecker Kitchens manufactures durable modular kitchen designs through precision engineering. The kitchens are manufactured in Germany and go through quality tests.
Look no further than Haecker Kitchens if you want a sturdy kitchen design.
Intelligent features:
Since Haecker Kitchens believes in innovation, our designers are constantly working on creating ergonomically sound modular kitchen solutions. Haecker Kitchens adds smart features for better kitchen functionality. Features like handleless kitchen cabinets, exclusive front designs, stunning finishes, and built-in appliances set your kitchen apart. Since Haecker Kitchens is laser-focused on designing and delivering world-class practical kitchen designs, you can always expect nothing but intelligent features.
Anti-Fingerprint Surfaces:
Although a kitchen is supposed to get messy, no one likes to work in a dirty kitchen with greasy surfaces covered in fingerprints and stains. While working in an Indian kitchen known for its spicy concoctions and oils, it is hard to imagine clean surfaces, right? Well, with Haecker Kitchens, you can keep the stains away. Haecker Kitchens has a plethora of material options to choose from, including anti-fingerprint materials for the kitchen surface. It not only makes your modular kitchen design aesthetically pleasing by keeping it smudge-free, but it also keeps it hygienic.
Access the best built-in appliances: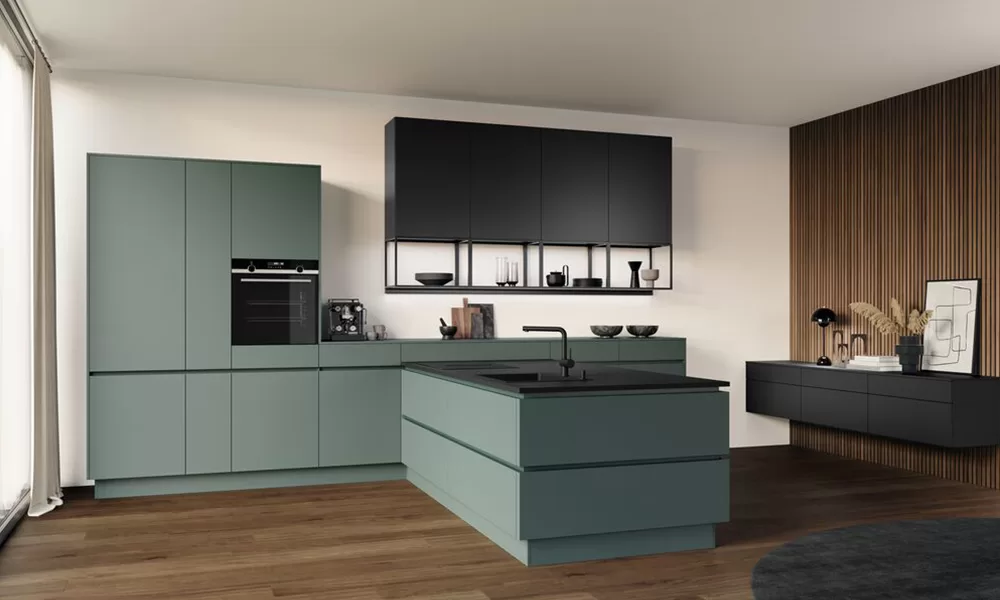 A Haecker kitchen is not only known for its exclusive features but also for its high-end appliances. Haecker Kitchens partners with premium appliance brands such as Capella, Siemens, and Bosch to provide the best combination of innovative technology and cutting-edge design. The modular kitchen models from Haecker come with built-in appliances that streamline the kitchen design.
Quick Installation:
Once you finalize a modular kitchen design, the team at Haecker Kitchens will take it forward to transform your vision into reality. The kitchen will be produced at a high-end manufacturing facility in Germany and will be custom-made to your specifications. With Haecker kitchens, expect fast delivery and the installation team will ensure a quick and efficient installation.
From custom designs to a speedy installation procedure, expect efficiency at every stage of the process when you choose a Haecker kitchen. We are a globally trusted brand known for precision engineering, innovative designs, and premium-quality kitchens. Visit a Haecker Kitchen showroom near you today to design your dream kitchen.
ALSO, YOU CAN READ OUR NEW UPDATES