A modular kitchen can be such a smart addition to your home. If you are really tired of an unplanned,
mediocre kitchen design then going the modular way makes sense for you. Do not even think of getting a
remodeling done, because that again would be a big mistake, your money would be wasted on
recreating something that didn't work in the first place.
Stop and welcome home the modern elegant design that is the hallmark of modular kitchen models. Just
get your research done and explore the top modular kitchen companies in India. Survey your current
kitchen and figure out what you want to change, prepare a list of your requirements as your modular
kitchen design would be built to solve the issues. Now you are all set to visit the store, but wait, have you
made a list of the crucial questions that you should ask your kitchen dealer? You need details and unless
you ask the right questions, how would you know?
What question should you ask your modular kitchen dealer?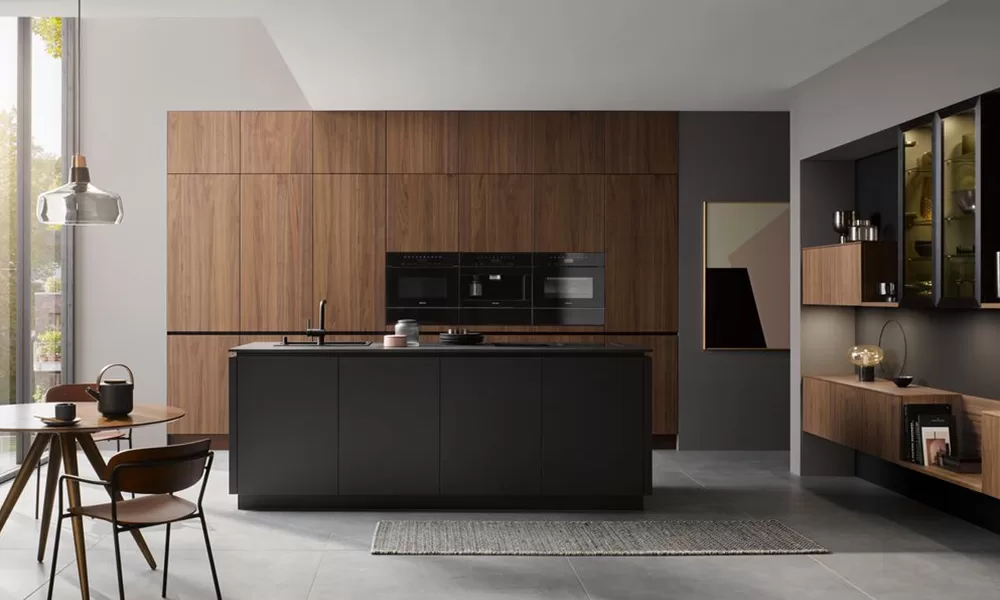 There are some basic areas that you need to cover and that would include budget, design and other
aspects. Once you are satisfied with the answers, you can be sure you are at the right place. So, let's find
out which 5 core areas you should cover during your question & answer round-
Cost
We are starting with a no-brainer, this is the first point of consideration for anyone who is looking
forward to invest in a modular kitchen. Now, the cost matters no matter what you get, but when it comes
to modular kitchen you have to keep in mind that this is on the expensive side. But, there is no need to
feel disappointed, because the modular kitchen design can be available for different budgets. It is vital to
explore the market to learn what is the average price tag of a modular kitchen, if you are getting a
modular kitchen in Patna, look for the top dealers and find out the price range. Find out what the cost
would be like, it would vary depending upon your material choice, style and other factors.
Customization
You are already aware of this beneficial feature of the modular kitchen models, your entire kitchen
would be customized. Be it color, texture, style, storage, everything would be tailor-made. Now, so far
you just have the idea, but unless you talk to the kitchen dealer and ask him about the details you
wouldn't know. So, ask about the options they have to offer and also give them the specifications
regarding your kitchen and learn whether customization of your kitchen space would be possible.
Material
You would need advice regarding which material would be apt for your kitchen space. Maintenance and
durability are the two core issues here that you must keep in mind. Get materials that would not only be
aesthetically pleasing but also be durable. After cooking, you have to do the clean up and that can be so
tiring for anybody. So, pick a material that can be easy to clean and which would last longer. If your
budget is on the lower side, then settling for Laminate would be so much better. Marble on the other
hand has a timeless appeal and no doubt would be the ideal choice for modern elegant kitchen designs.
Maintenance
The maintenance would be one of the issues that you would need information on. How to take care of
the cabinets, what should be the right maintenance procedure and whether a deep cleaning is needed
and how often should you do it and how to get it done? Another question would be what kind of
cleaning products should you use and whether water could be used for cleaning without causing any
damage. Furthermore, replacement and repairing are the two other issues you should discuss.
Appliance partners
You already know that your modular kitchen comes with modern appliances, this is one of the features
that enhances the functionality of the modular kitchen design. Now as you approach your modular
kitchen dealer, you have to ask the dealer about the appliance manufacturers they partner with and, it is
needless to point out that you should only expect reputed brands who are synonymous with quality.
Another point to consider is that they must provide smart kitchen appliances that are energy efficient.
Those were a couple of ideas that you should keep in mind as you step into a modular kitchen store.
After doing your own research and listing down your needs, your mind might start teeming with
questions, do not hold them just fire away to unlock the beautiful modular kitchen design that is just
perfect for your home.
Read our blogs:-