The kitchen design concept has changed drastically, and now kitchen functionality is the key demand of the end users. A modular kitchen is popular because it prioritizes functionality while keeping the design snazzy. 
However, designing a beautiful luxury kitchen may be an easy task, but creating a functional modular kitchen design is a whole new ball game altogether.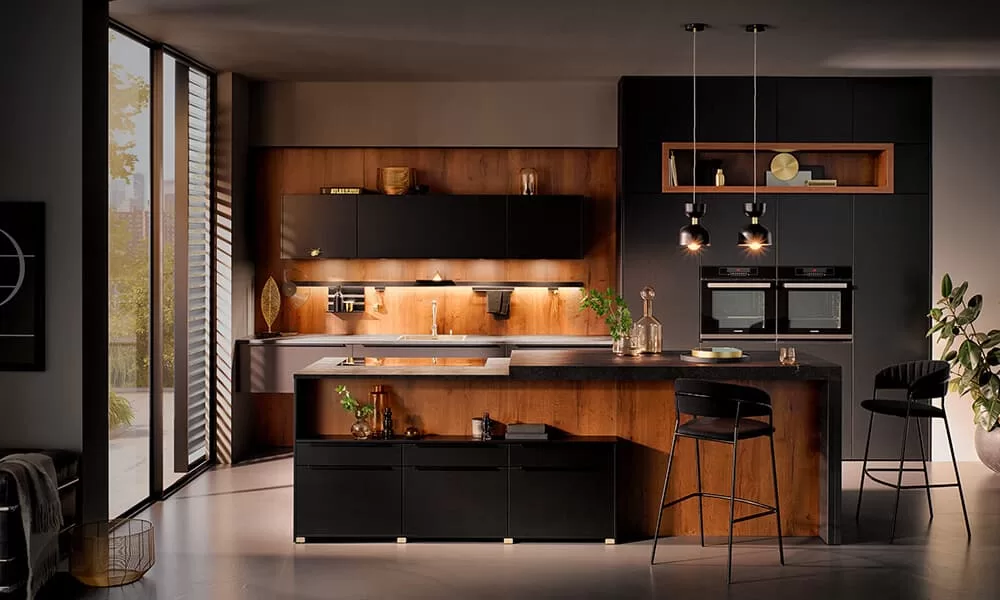 Today's kitchen is a space where meals are cooked, food is served, and friends are entertained. While designing a functional modular kitchen, all of these aspects must be taken care of.
In today's blog, we will discuss five crucial steps to a functional modular kitchen design that you must check out. Whether you renovate an old kitchen design or want to design a modular kitchen for your new place, these rules will come in handy.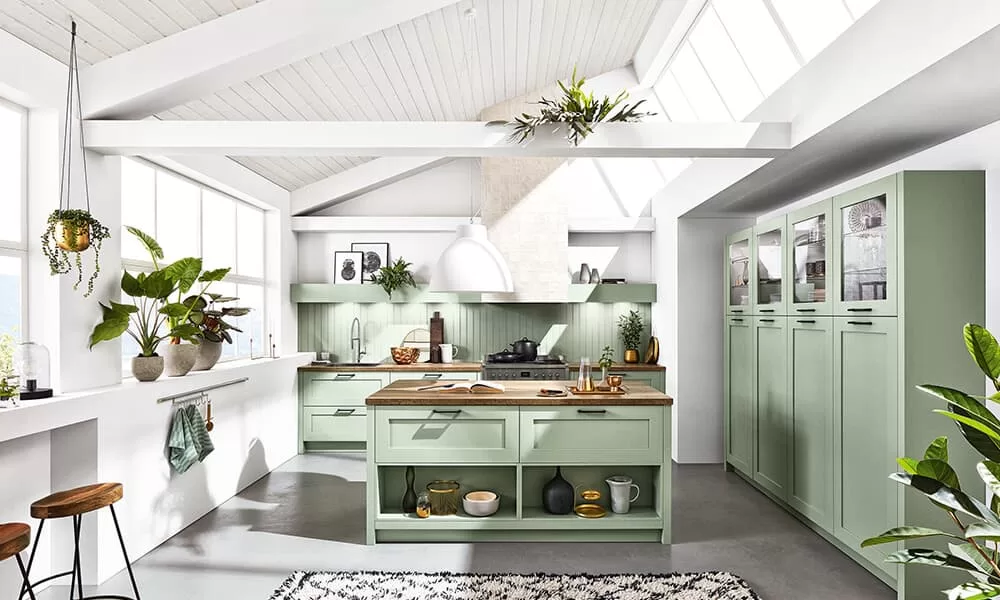 What is a functional modular kitchen design?
A functional modular kitchen design is a space where different functions get executed simultaneously, efficiently, and without any obstruction. A functional kitchen is fully optimized and tailor-made to suit the users' needs. There are some crucial aspects of a kitchen design that must be taken care of, regardless of style and size. The five steps discussed below cover these aspects.
Which steps are crucial to creating a functional modular kitchen design?
The layout selection:
The first step to designing a functional modular kitchen is selecting a layout that will fit your kitchen space and needs. First, decide whether you are going to have an open kitchen or an enclosed kitchen. Depending on that and the amount of space you have, select a kitchen layout from the following options:
The L-shaped kitchen

The U-shaped kitchen

The parallel kitchen design

The island kitchen design

The peninsula kitchen design

The one-wall kitchen design
The layout should allow you to implement the work triangle rule effortlessly. The work triangle would facilitate the workflow in the kitchen. Whether you engage in cooking, cleaning, serving, or entertaining, you will have absolutely no problem carrying out the tasks.
An ideal layout will optimize the kitchen space by efficiently positioning the appliances, cabinets, and other elements to boost functionality.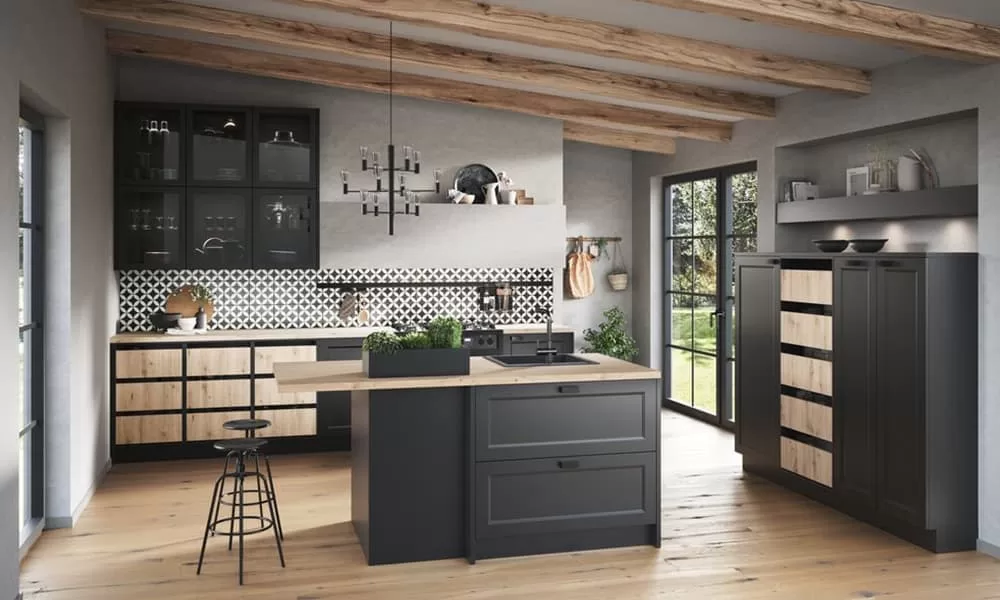 Storage planning: 
The next vital step to take care of is planning the storage. Kitchen storage planning includes deciding on the quantity, style, and placement of storage modules.
Begin by listing and categorizing items that you need in the luxury kitchen. The list should include pantry items, utensils, accessories, cookware, containers, and other miscellaneous items.
Select cabinets, drawers, shelves, and tall units to fulfill your storage needs. Be practical about your storage selection, but do not neglect the aesthetic aspect. Add floating or open shelves to display your prized kitchen possessions, or you can place your everyday items such as coffee mugs on them. The open shelves also enhance Indian kitchen design functionality.
Find the right modular kitchen accessories:
You won't have to worry about kitchen organization with a modular kitchen design. You have accessories like drawer dividers, lazy Susans, bottle pull-outs, pot racks, and separation sticks to keep everything organized and in its place.
The accessories ensure every item gets neatly stored in its place and nothing strays when you open a drawer. It will help you access kitchen items in a hurry. Furthermore, with accessories like carousel units, you can make your corner cabinets and drawers more accessible.
Select the right appliances:
A modern kitchen design cannot function without modern appliances. You need a refrigerator, dishwasher, cooktop, microwave, and multiple small appliances. It is best to opt for built-in appliances, as these would seamlessly blend with the kitchen interior.
However, make a conscious choice and opt for energy-efficient appliances for your latest modular kitchen design. Do not invest in appliances that you are not going to use. The placement of the appliances, especially the refrigerator, cooktop, and dishwasher, must be carefully planned. It will facilitate the workflow in the kitchen.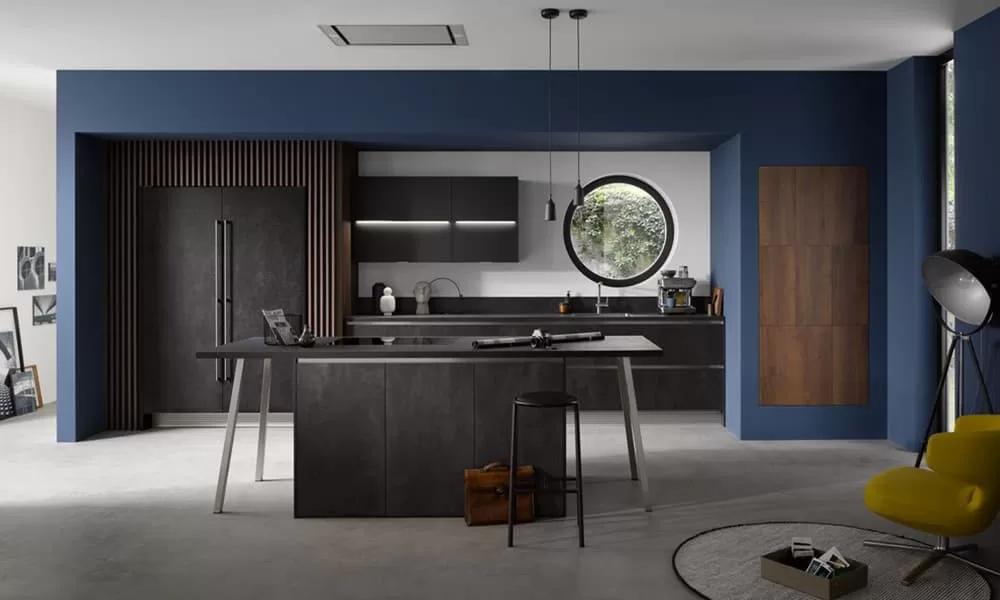 Select kitchen lights carefully.
The last step on this list is kitchen lighting. A well-lit kitchen is functional. To ensure that the cooking and entertainment zones are well-lit, use a combination of kitchen lights such as accent lighting, task lighting, and ambient lighting. Use dimmers to control the mood. The positioning of the kitchen lighting fixtures is also important.
Follow these five steps to create a functional modular kitchen. We advise you to customize your modular kitchen design to boost functionality. At Hacker Kitchens we meet with clients to learn about their requirements, and our in-house designers tailors accordingly. Visit our modular kitchen showroom and explore latest modular kitchen designs.