Kitchen planning is a daunting task and involves acute planning and a keen understanding of the modern kitchen design nitty-gritty. There are various aspects of kitchen design, and paying attention to each is a vital requirement for designing an efficient modular kitchen.
An ideal kitchen design must optimize the entire kitchen space, provide an adequate amount of storage, have distinct zones, and facilitate the workflow. Since you would spend hours in the kitchen busy with meal preparation chores, it must be functional.
The modular kitchen design is functional, but it has to be planned right. Here are six golden rules of modular kitchen design that you need to check out before you design yours.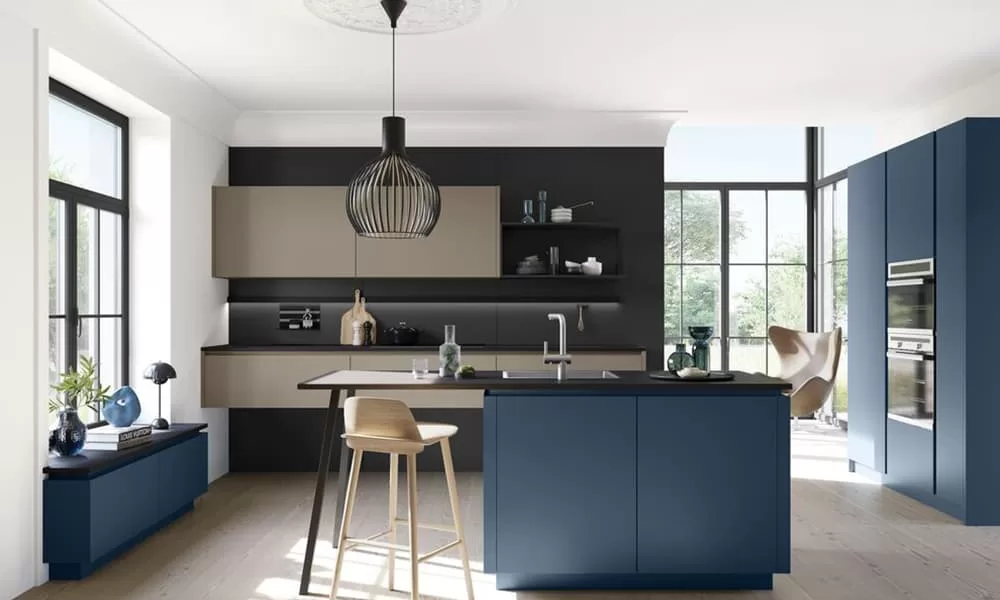 What are the golden rules of modular kitchen design?
These six golden rules of modular kitchen design apply to kitchens of varying sizes and needs, the reason being that these rules take care of the crucial aspects of a kitchen design. Let's check out the rules!
Rule 1: Implement the Golden Triangle-
In our previous blogs, we have mentioned how important it is to implement the golden triangle rule to ensure smooth workflow in the modular kitchen. The rule requires strategic placement of the refrigerator, cooktop, and sink to form an imaginary triangle.
This triangle ensures that all three busy sections in the modern kitchen design are close to each other, and you can access them without any delay or hassle. A triangle streamlines the workflow in the kitchen. Keep your kitchen space, shape, and usage pattern in mind to choose a layout that will make it easier to implement the work triangle in the latest modular kitchen design.
Rule 2: Plan the Kitchen storage-
A modular kitchen offers ample storage options, but you must plan your kitchen storage accurately. Calculate how much storage space you need in the kitchen by making a list of various categories of items you will keep in the kitchen.
You will store grocery essentials, utensils, accessories, kitchen wares, serving wares, and much more in the kitchen. Plan the storage depending on how you would use these items. Visit a modular kitchen showroom to explore various storage module styles and consult with a designer to determine which style of storage module will suit your modular kitchen design the best.
Rule 3: Pick the right layout-
Find the ideal layout for your modular kitchen. Conduct research to learn about the latest modular luxury kitchen designs:
L-shape

U-shape

Island kitchen

Peninsula kitchen

Parallel kitchen design
Your kitchen shape and size should determine an ideal luxury kitchen layout. Before deciding on a plan, measure the area and consider your usage pattern. Arrange appliances and cabinets strategically to maximize available space and improve kitchen operation.
Rule 4: Take care of the lights-
Kitchen lighting is crucial to kitchen functionality. Since a single lighting fixture will cast shadows, invest in a mix of kitchen lighting fixtures to address both kitchen utility and aesthetics. Create a layer with track lighting and LED light strips for under-the-cabinet lighting. It will illuminate the meal preparation zones and cooktop areas, making your modular kitchen chores easier. Let natural light fill up your kitchen by installing skylights and glass doors.
Rule 5: Segment the kitchen into zones-
Today's modern kitchen design is not limited to only cooking; users now entertain guests in the kitchen. Designers now divide the kitchen into zones for different tasks since the modular kitchen is all about utility.  There should be separate zones for cooking, cleaning, meal preparation, storage, and entertainment. Demarcation will help enhance productivity, reduce clutter, and make everything more accessible while streamlining your workflow.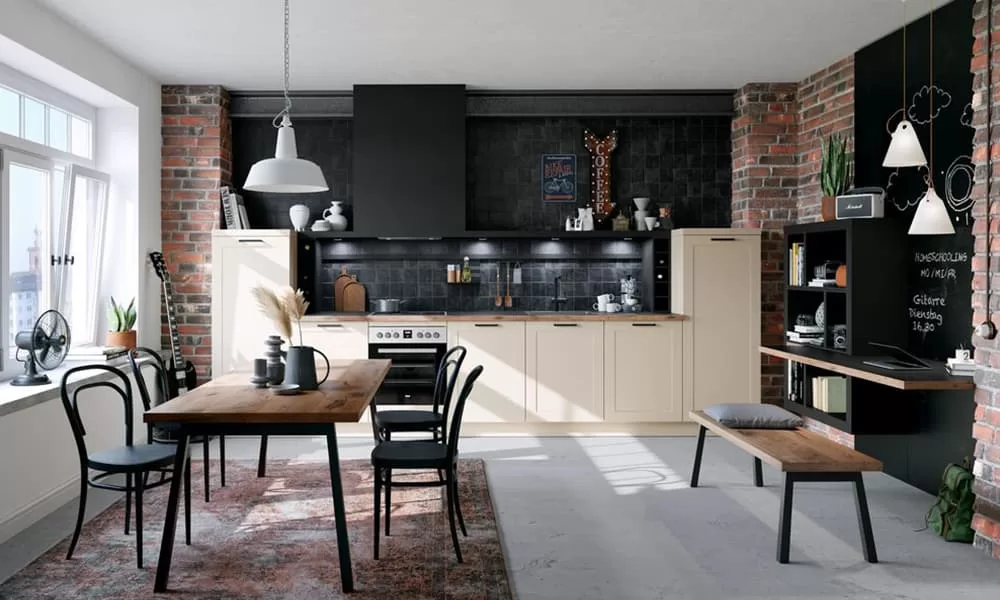 Rule 6: Take care of ventilation-
Every day, a person uses the kitchen for several hours, therefore maintaining its indoor air quality is crucial. But kitchen ventilation is mostly an afterthought and most of the time it gets overlooked. Do not let the kitchen air absorb the smoke, dust, grime, and food odors, and install windows and doors to facilitate natural ventilation. Get a kitchen chimney to eliminate grime, smoke, and odor.
Conclusion: The six golden rules are essential to a modular kitchen design that is efficient and aesthetically pleasing. Take care of kitchen ventilation, plan storage, illuminate the kitchen, and segment it into clearly defined zones. Do not forget to pick the right layout and implement the work triangle rule.
At Hacker Kitchens, we believe that a functional kitchen needs to be tailor-made to suit the distinct needs of the end-user. Visit our showroom and meet our designers to create a modular kitchen you will cherish forever.