Sustainable kitchen designs are garnering the attention they require; homeowners all across the globe are learning about sustainable kitchen design and incorporating the concept into their homes. Although the percentage of homeowners consciously making the choice may be small, it is steadily growing.
We have been covering sustainable kitchen designs in our blog section, and you can check out the blogs to learn more about sustainable kitchen design. We have already talked about sustainable kitchen design features and the kitchen design checklist.  You can check out the sustainable kitchen design checklist here.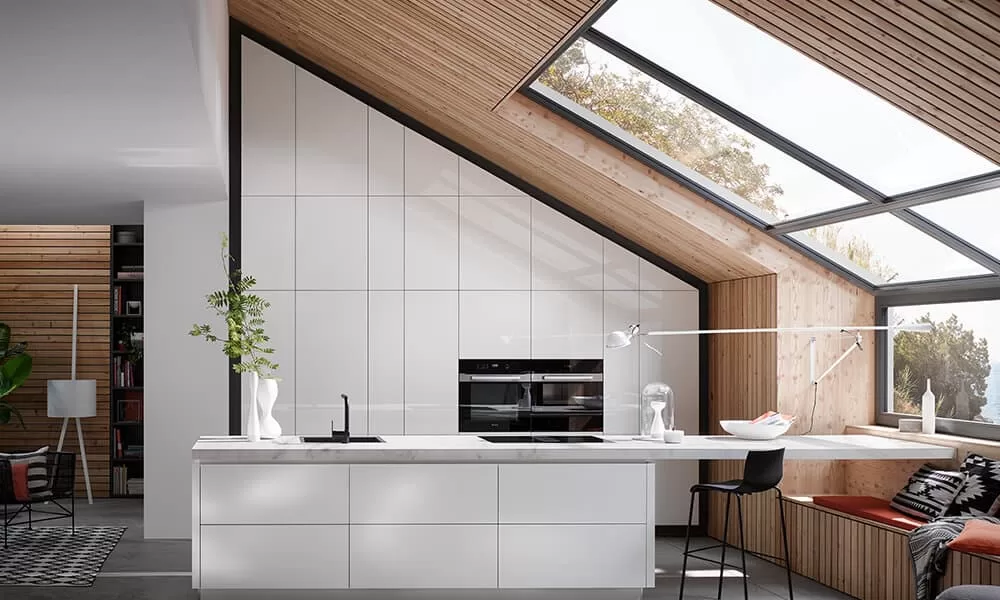 We hope that you find something useful there if you have a plan to design a sustainable kitchen.
Today we will take a different route and discuss sustainable modular kitchen renovation and how one should go about it. So let's begin.
Sustainable kitchen renovation: What do you need to learn?
Your current kitchen may not be sustainable and eco-friendly, but now you may want to update it and incorporate sustainability into the design equation.
Sustainable kitchen renovation is a popular trend wherein you can sustainably recreate your environmentally friendly kitchen and incorporate eco-friendly elements to reduce your carbon footprint.
A kitchen renovation project would require you to update your existing kitchen features, and you can make environmentally conscious choices by researching eco-friendly kitchen material options.  Here are a couple of steps that you may take: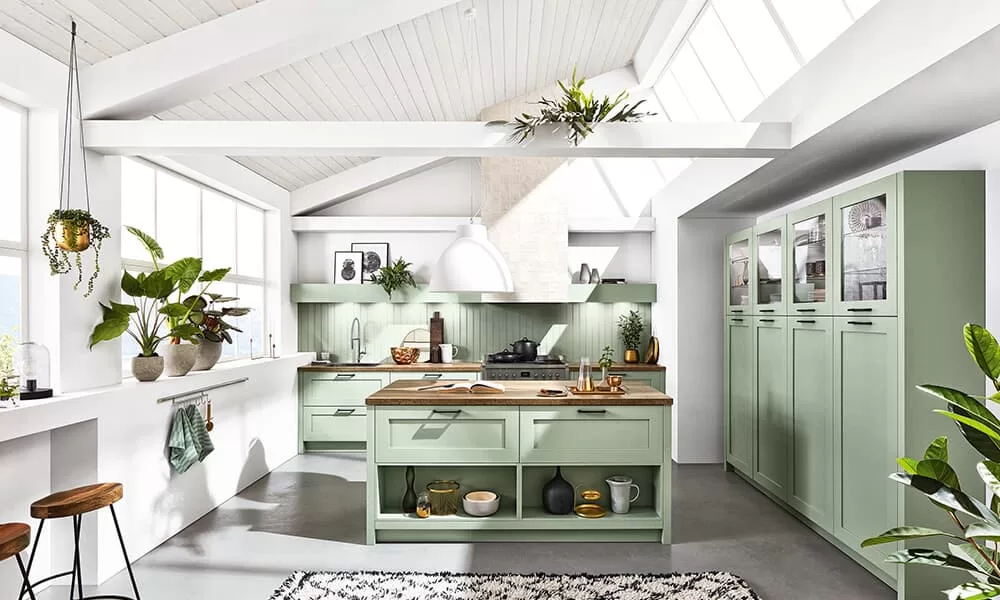 Find the right designers and contractors:
Not every remodeling contractor has knowledge or expertise regarding sustainable modern kitchen design. Look for professionals who are committed to preserving the environment and have a lot of expertise in creating eco-friendly structures. Finding the right contractor will get half the job done, as they are already familiar with the concept, the materials, and the modern kitchen design features that are the primary requirements of a sustainable kitchen.
Replace old materials with sustainable options:
While renovating your current kitchen, if you are replacing your countertop and cabinets, you should look for eco-friendly kitchen materials that are non-toxic and sustainable. Your contractor will help you find sustainable modern kitchen design materials. For your cabinetry, you can choose reclaimed or recycled wood; for the countertop quartz is an eco-friendly material. Do not neglect your kitchen flooring; choose sustainable environmentally friendly kitchen material options like bamboo or linoleum. Sustainable materials are durable and can also be recycled.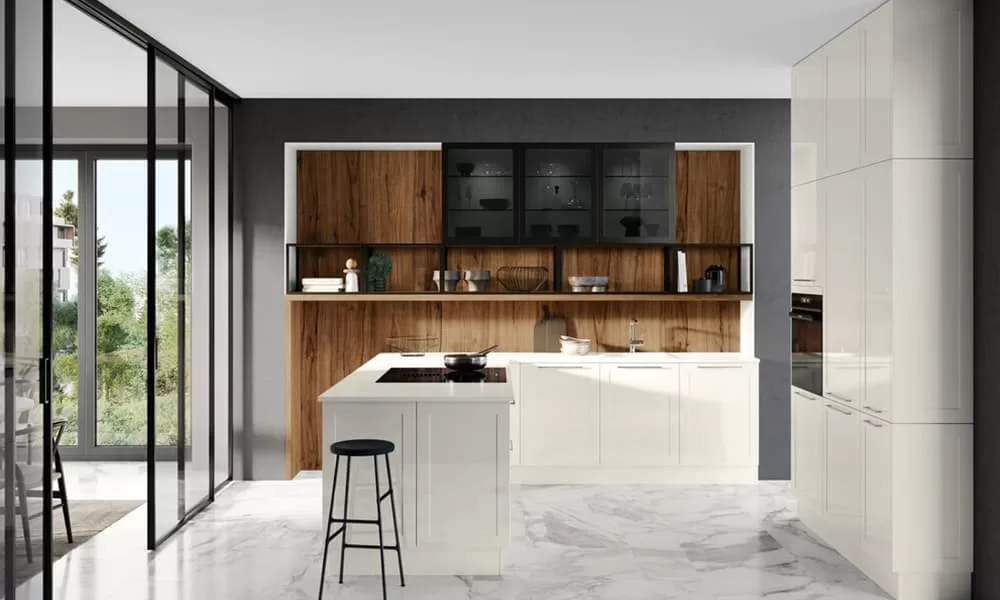 Replace old appliances with energy-efficient models:
One crucial step in creating a sustainable kitchen design is to replace your old appliances with energy-efficient ones. Look for appliances like refrigerators and dishwashers with high energy performance ratings, as these would offer better performance but low energy consumption. Induction cooktops are more energy-efficient and intelligent than conventional cooktops. Energy-efficient appliances will also help you save money in the long run. Along with energy-efficient appliances, you must also look for water-saving faucets to save water.
Non-toxic paint:
The paints contain toxins like VOCs, which are harmful to the environment and also to your health. These chemicals release toxic fumes that may cause cancer. Therefore, be aware of such paints, and while doing a sustainable kitchen renovation, look for safe, non-toxic options. Repaint your kitchen walls, and also opt for safe finishes for your cabinets. Research the market to look for products free from toxicity, and ask your contractor for guidance.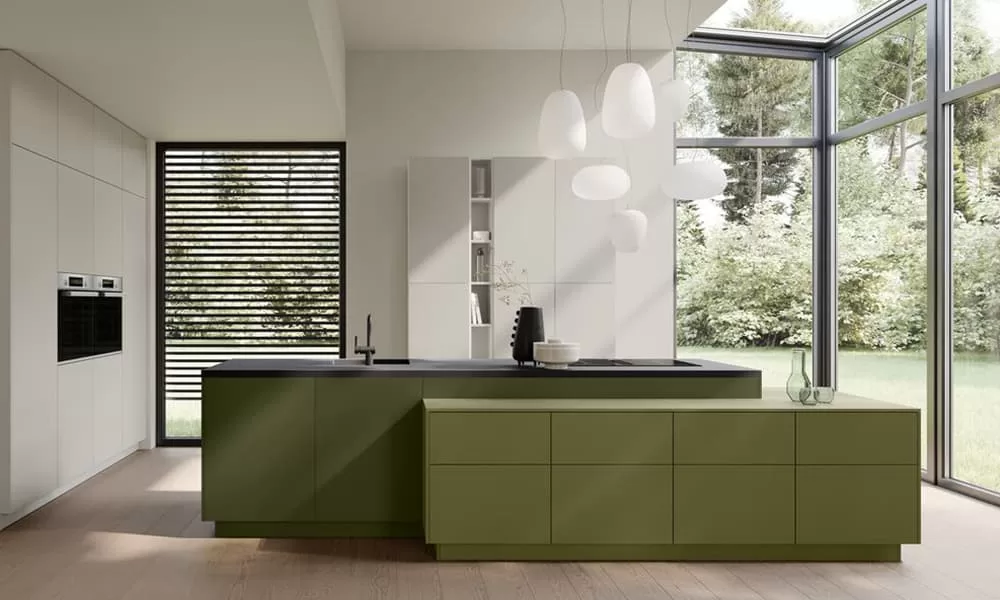 The kitchen lighting:
Sustainable kitchen renovation has many aspects, and kitchen lighting is most definitely a significant aspect that must not be ignored. Opt for natural lighting in your eco-friendly kitchen; since you are renovating, make room for windows or doors or install skylights to let the natural light in. In the daytime, try to rely on natural light in your modular kitchen space, because that will help you save electricity. When selecting artificial lights for your modern luxury kitchen, you must switch to LED bulbs, as LED lights are more energy-efficient.
Sustainable kitchen renovation will start with you making a conscious choice to make eco-friendly choices. It is best to hire a green contractor, as he can guide you better. At Hacker Kitchens, we design sustainable luxury kitchens that are durable and stylish. Learn about our sustainability journey here. Whether you want to create a sustainable kitchen or want to renovate your current one to take a sustainable step, you should reach out to us.