Awareness regarding sustainable kitchen design is on the rise, as many homeowners are opting for sustainable kitchens across India. Whether you are planning a new kitchen, or renovating one, adopting sustainable kitchen design practices will help you reduce your carbon footprint.
A sustainable kitchen design uses recycled or sustainable kitchen materials, conserves energy through energy-efficient appliances, and uses natural light. In this blog, we will explain the salient features of a sustainable kitchen design to enlighten you about the concept.
Explore this guide to learn about sustainable kitchen design features and implement them in your kitchen.
Sustainable kitchen design: What are the salient features?
Sustainable kitchen materials: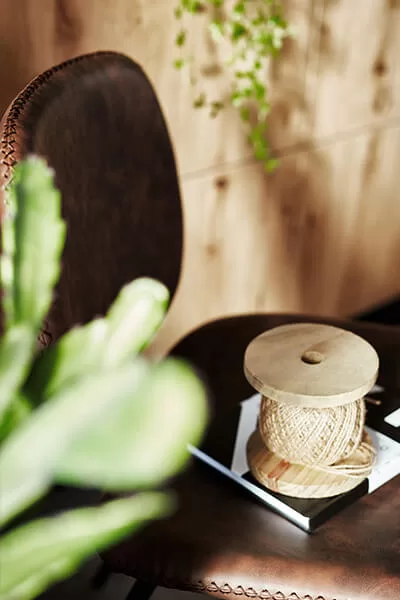 One of the key features of a sustainable kitchen design is the application of sustainable kitchen materials. Instead of buying materials that are harmful to the environment and human health, you should invest in ecofriendly kitchen materials such as reclaimed hardwood, recycled glass, bamboo, cork, quartz, etc.
These materials are not only environmentally friendly but are also durable and stylish. Research more sustainable kitchen material options and select the best material for your kitchen countertop and cabinets. Reach out to modular kitchen brands that have adopted sustainability practices, and find suppliers who provide certified sustainable materials.
Get ready to create a durable kitchen with sustainable materials and reduce your carbon footprint.
Energy –efficiency:
A sustainable kitchen design is also energy-efficient. Energy efficiency is a significant feature of sustainable kitchen design that you must be aware of. Along with reducing our carbon footprint, we must also be concerned about saving our natural resources. By investing in energy-efficient kitchen equipment you can take a step in the right direction.
Traditional appliances consume a lot of electricity and should not be a part of an environmentally friendly kitchen. Research the market to learn about appliance brands that offer energy-efficient kitchen appliances. While purchasing dishwashers, ovens, refrigerators from such brands, look for ratings or symbols to learn how energy-efficient these appliances are.
Such appliances will save energy, money, and they are long-lasting as well. Although these appliances consume less energy, they are high on functionality. Therefore, you do not have to worry about their performance in the kitchen.
Energy-saving kitchen lighting:
Sustainable kitchen design relies on making all the right choices. Traditional kitchen lights consume a lot of energy and are harmful to the environment. Switch to energy-efficient lighting fixtures that will consume less energy yet will adequately light up your kitchen. You should rely as little as possible on artificial lights in your kitchen and instead opt for natural light.
Install windows and skylights in the kitchen, and also place mirrors so that the light can reflect and brighten up the kitchen space. Along with LED lighting, you should also opt for solar light bulbs. There are multiple energy-efficient options available in the market, you should stay informed and talk to a professional designer to learn about your best options.
Water efficient fixtures:
An environmentally friendly kitchen must have water-efficient faucets that help you save water in the kitchen. If you use a regular faucet, you may forget to turn it off and keep it running. However, with water-efficient faucets, you do not have to worry about such wastage, as these faucets are designed to control the water flow and help you save water. Select dishwashers that also consume less water.  Save water, save the planet, and also reduce your water bill.
Say no to Formaldehyde, and VOC: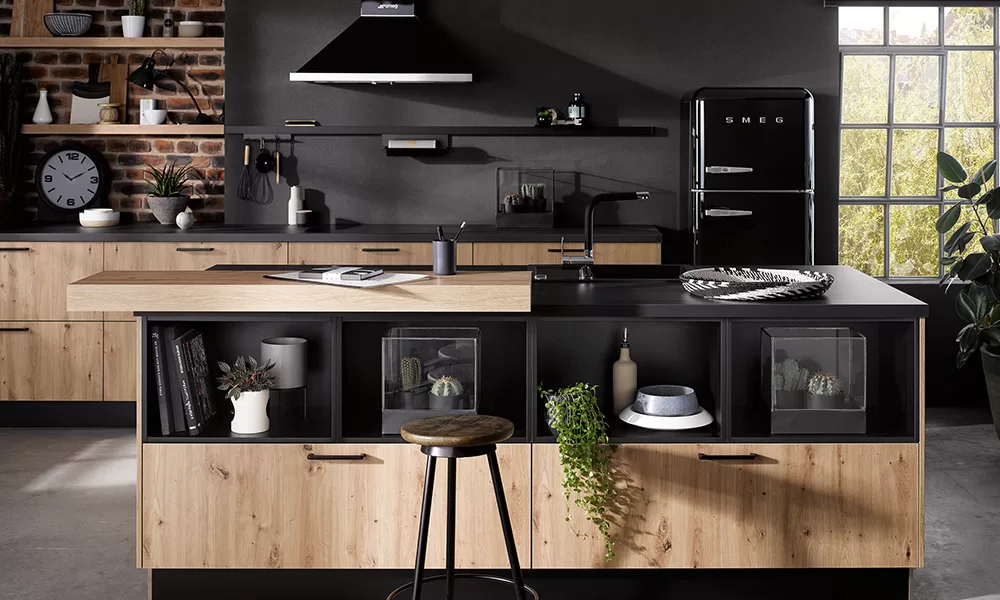 Traditional kitchen cabinet finishes contain toxic substances such as VOC; this substance is not only detrimental to the environment but also to your health. Save the planet and your health by adopting sustainable kitchen design practices. An ecofriendly kitchen uses low-VOC or zero- VOC finishes. Some brands prefer using a water- or oil-based finish that is safe. You must research to learn about these chemicals so that you can identify the presence of such toxic chemicals while buying paint for your kitchen.
Invest in locally sourced materials:
You must source sustainable kitchen materials and supplies from local vendors. Local sourcing not only boosts the local economy but also saves the environment. If the items get transported from a long distance, it will lead to toxic emissions and pollution. But locally sourced materials are safe for the environment. You can also opt for a modular kitchen brand like Haecker that promotes sustainability and partners with suppliers that share their core values.
Designing a sustainable kitchen takes a lot of research and planning and selection of the green materials. Select energy efficient appliances, make room for natural lighting, and invest in recycled or sustainable kitchen materials. At Haecker kitchens, we have adopted sustainability practices and we only design and deliver sustainable modular kitchens. Reach out to us to learn more about sustainable kitchen design practices.
ALSO, YOU CAN READ OUR NEW UPDATES