Kitchen functionality is one of the key design requirements for homeowners across the country. At Haecker Kitchens, we pay attention to details to ensure every modular kitchen we design is highly functional.
We collaborate with architects in different cities and help them bring their client's visions into reality by designing and delivering beautiful and functional modular kitchen designs.
Mumbai-based Architects Disha Bhavsar & Shivani Ajmera of Quirk Studio have been collaborating with Haecker Kitchens for years now and they swear by the functionality of kitchens that Haecker designs. We had a chat with them to learn about their design philosophy and how Haecker Kitchens fit into their grand scheme of things.
Quirk Studio – Architects share their design philosophy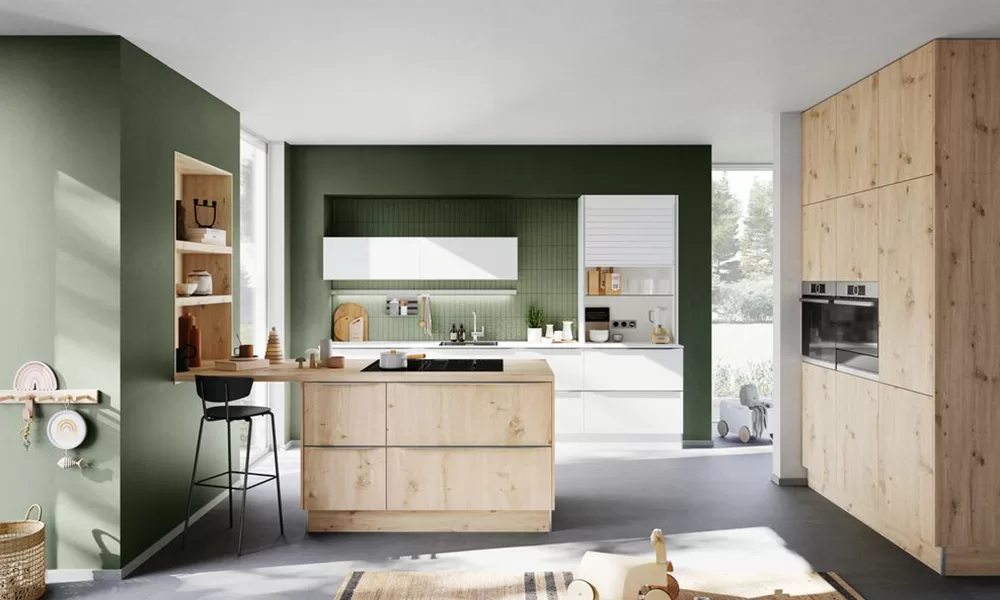 Disha Bhavsar & Shivani Ajmera started their journey with Quirk Studio almost 8 years ago. They enjoy creating interiors that are contemporary in style and exude a minimalist vibe. They are hardcore Mumbaikars, and they are familiar with the fabric of the city and love its vibe. They find the city to be highly inspiring but also at times find it to be quite challenging.
However, they also feel excited as the city has so much to offer; as architect Shivani Ajmera puts it- there is something raw and untapped about this city that always inspires them as designers.
Although they love to create minimalist interiors they always love to add an element of surprise to the concoction to keep it unique. They want their designs to be inspiring.
Modern kitchen design thumb rule: Functionality comes first!
As we shifted our discussion to kitchen design to learn how they design kitchens, Shivani Ajmera shared their modern kitchen design thumb rule with us. The designer duo follows one thumb rule for designing kitchens -functionality comes first. They further stress that in a city like Mumbai, where space constraint is an issue they grapple with, they must prioritize functionality.
They elaborate that every client they have worked with puts kitchen functionality as their important requirement in a kitchen design. A kitchen design must be efficient; but if there is a space shortage, it becomes a challenge for the designer and the users. The utilization of every corner of the kitchen, and functionality are of utmost importance to both.
As designers, they need to come up with design solutions that enable them to utilize every corner of the kitchen space. However, they do not let the kitchen aesthetics take a backseat; what they try to achieve in their modern Indian kitchen design is the kitchen aesthetics to flow with the rest of the interior. They ensure that in a contemporary, minimalist interior the kitchen aesthetics reflect the design philosophy of the rest of the space.
In our journey as a modular kitchen brand, we have come across different design requirements, and we understand that modular kitchen designs would vary depending on kitchen usage, personal requirement, available space, culinary traditions, and other factors. At Haecker Kitchens, we always pay attention to what our clients, designers, and architects share in terms of their requirements, and design specifications, and we strive to offer the best customized design solutions accordingly.
Their experience with Haecker modular kitchen designs: 
The duo discovered Haecker during their journey as architects and the bond has lasted for almost 6-7 years. They have found the brand to be "fantastic". They loved their experience and they stressed that they love the quality that Haecker has to offer, along with the " phenomenal" after-sales service that the brand provides.
To architect Shivani Ajmera Haecker Kitchens stand for – Great quality and fantastic designs!
Her partner architect Disha Bhavsar quips further by sharing the fact that she not only uses Haecker Kitchens as a designer, but she has been also using Haecker kitchen as a client.
She installed a Haecker kitchen almost 3-4 years back and she has been happy with it. As a client and as a designer Haecker Kitchens ticks all the boxes for her, and she gushes it's been a breeze working with the brand.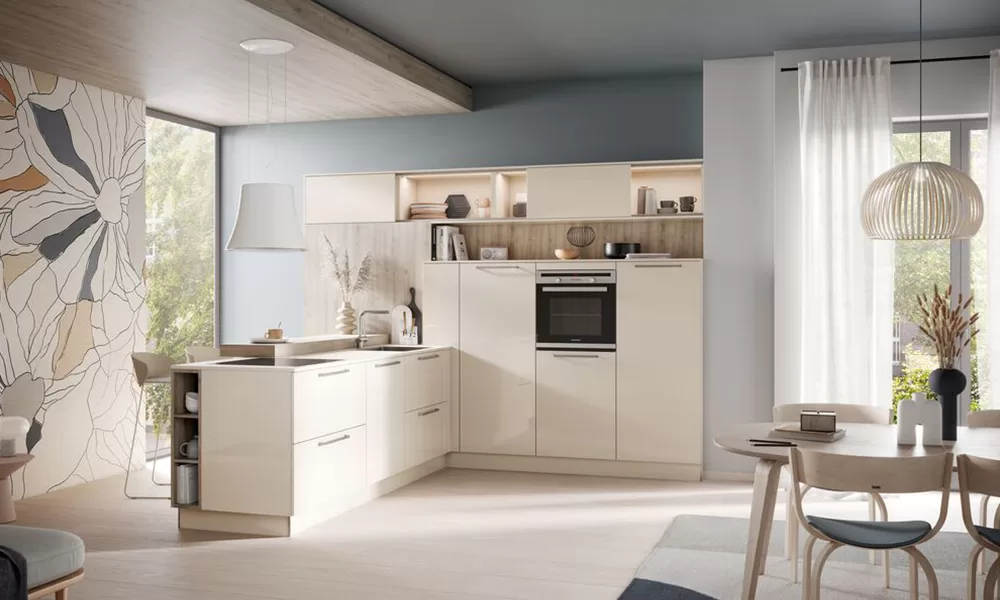 At Haecker, we have always been focused on offering only the best quality products to our clients. We constantly innovate to craft products that will create stunning modern kitchen designs. We have a presence in all major Indian cities and we love the diversity of modern Indian kitchen designs. We offer variations in terms of color, materials, and finishes to fulfill the diverse requirements of our clients.
We believe in creating modular kitchen designs that our clients will cherish forever. Come join us in this beautiful journey that we have embarked upon, and tell us all about your dream modular kitchen, and  we will make it a reality for you. Visit our showroom near you.
ALSO, YOU CAN READ OUR NEW UPDATES