Climate change is a reality that we must be aware of. We can still protect our planet if we make a concerted effort and adopt sustainable green practices. We can make a big difference with every small green step we take. Because every activity impacts the environment, we must become aware of sustainable practices and implement them.
As a brand, Haecker Kitchens has always striven to do their bit for the environment by designing and manufacturing sustainable kitchens. We are aware of our social responsibility and are environmentally conscious; we adhere to the sustainability philosophy that we adopted and ensure that every aspect of our latest modular kitchen design reflects it. We craft high-quality modular kitchen models that are built to last and are environmentally friendly. We have also been awarded for being a carbon-neutral company. Learn more about our sustainable kitchen design practices here.
View this post on Instagram
Sustainable kitchen design: The Haecker journey
Since our inception in 1898, we have come a long way, and environmental concern has always played a key role in shaping our journey as a luxury modular kitchen brand. We strongly believe that environmental protection is our responsibility, and by making sustainable choices, we can make a difference. From resourcing materials to packaging, every aspect of the sustainable kitchen production process is designed to reduce the negative impact on the environment.
Here are some of the steps we have taken so far to produce eco-friendly kitchens.
Carbon neutrality: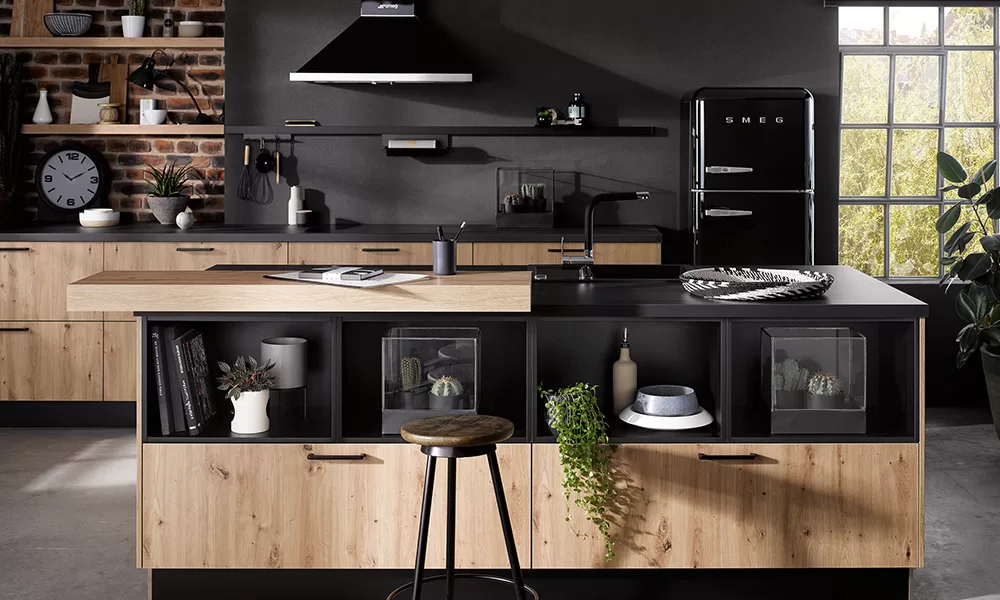 CO2 emissions must be controlled if we want to save the environment. The term "carbon neutrality" indicates achieving net zero carbon dioxide emissions; in other words, it refers to offsetting the CO2 emissions during the manufacturing process by removing the same amount from the atmosphere.
As the leading luxury modular kitchen brand, we have adopted the practice to achieve carbon neutrality, and we have also been certified as a "Climate Neutral Manufacturer" by DGM. We record our emissions and take steps to offset the emission quantities. We are also mindful of reducing our carbon footprint. We lend our support to diverse environmental projects such as reforestation.
We say no to Formaldehyde emissions:
Formaldehyde emissions are harmful to the environment and detrimental to human health. Its presence can pollute the air quality in your home, and prolonged exposure to the chemical can lead to severe health conditions, including cancer.
At Häcker Kitchens, we adopt sustainable and safe practices for the planet and humans. We say no to toxic emissions; our PURemission system ensures safety for all. The wooden materials we procure have the required certifications for adhering to CARB 2 standards. It helps us protect you from cancer-causing emissions and ensure safety for all. We make an effort to enhance the quality and durability of the finish in our ecofriendly kitchens while keeping everything eco-friendly. We invest in coatings that are not only environmentally friendly but also enhance product durability.
PUResist technology for a sustainable kitchen: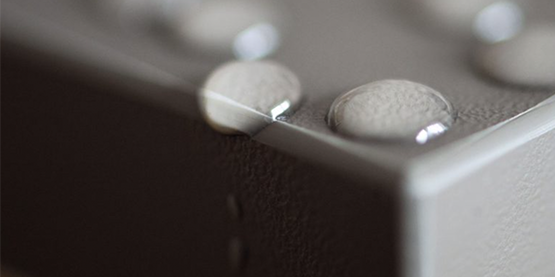 We adhere to sustainability practices throughout the manufacturing and packing processes to produce premium quality eco-friendly kitchens that last for life. We use the advanced PUResist technology that ensures your Haecker luxury kitchen lasts you a lifetime and remains as sturdy and functional as it was on day one. The secret to achieving this is PUResist, an advanced edge bonding technology. This technology ensures that your sustainable kitchen will stay the same despite regular exposure to hot steam and water. This tropicalization technique protects your fronts, carcases, and other materials and enhances their durability.
Environmentally friendly packaging
: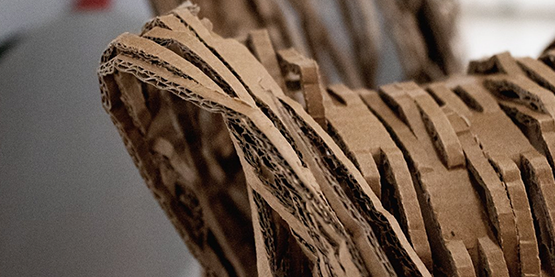 We adhere to the sustainability philosophy for load securing as well. Instead of following the common industry practice of using foam blocks and polystyrene sheets to protect the goods, we use environmentally friendly materials. For load securing, we put sturdy paper bags in the trailers and fill up the bags with cardboard waste. It not only keeps the valuable products safe but also protects the environment.
Our products pass through quality tests:
We put our products through quality tests to ensure they are of high quality and meet the required standards. We also test out the materials we use for crafting modular kitchens and put them through extreme conditions to offer only the best quality, sustainable kitchens.
We are committed to protecting the environment. We will continue to adhere to the sustainability philosophy that we adopted to deliver premium quality, luxury, sustainable kitchen designs to our customers. Protecting the environment is our responsibility. Let's join hands to make a difference.