A sustainable kitchen design is no longer just a notion, as more homeowners are opting to create a sustainable kitchen. As globally trusted modular kitchen brands like Hacker, appliance brands, and material suppliers are making concerted efforts to produce sustainable eco-friendly kitchens, it is no wonder the trend will soon gain the momentum it requires.
Designing a sustainable kitchen is all about making decisions that will minimize or eliminate the presence of harmful chemicals such as VOCs and Formaldehyde, along with incorporating natural, sustainable kitchen materials. Energy efficiency is another core rule of sustainable kitchen design.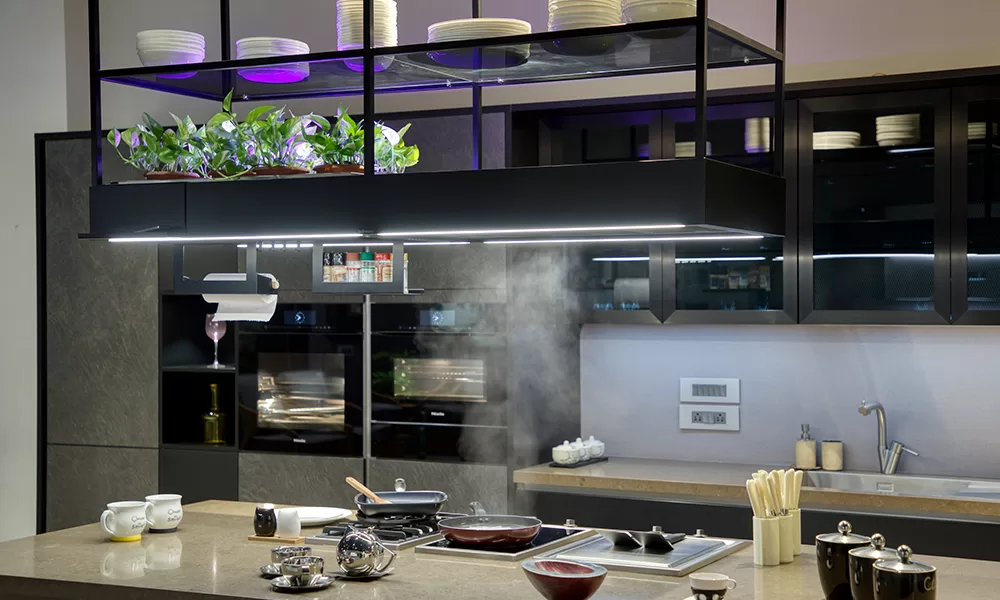 Here's a guide that specifies eight steps to designing a sustainable kitchen. Check out this guide to raise your awareness about sustainable kitchen design.
What are the steps to designing a sustainable kitchen?
Research to learn about sustainable kitchen design:
The first step to creating a sustainable and environmentally friendly kitchen is to research sustainable kitchen design. Conduct an extensive study to understand the components of a sustainable kitchen. There are several elements to consider, ranging from sustainable material selections to flooring possibilities, carbon neutrality, and energy efficiency.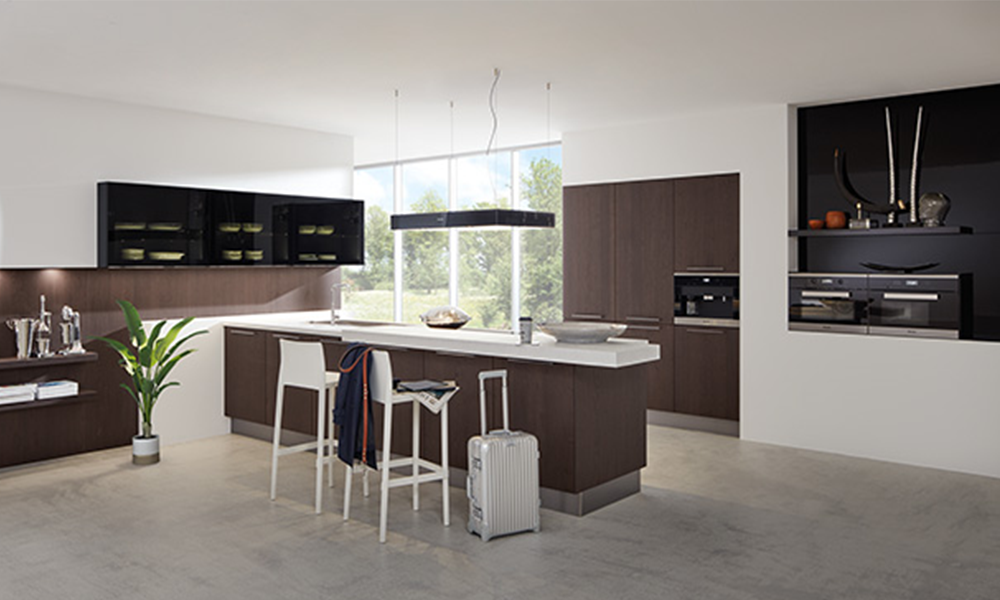 Find suppliers who provide sustainable materials, along with architects with expertise and experience in designing sustainable architecture; they are familiar with the nitty-gritty of environmentally friendly kitchen design. Check out modular kitchen brands that have been following sustainable kitchen design practices.
Would you take a holistic approach to sustainable kitchen design or focus on creating an energy-efficient kitchen? Be specific about how you want to design the kitchen.
Learn about the cost:
You must set a budget before you invest in a sustainable modern kitchen design. Explore the market to learn about the cost of sustainable kitchen materials. Check out the price of the countertop materials, flooring, cabinets, and fittings. Keep in mind that not all materials will be readily available, and the cost and time estimation may fluctuate. The cost of these materials is higher than traditional materials. Factor in the technology, materials, and other aspects like the cost of energy-efficient appliances; an architect with considerable experience in this field of architecture can guide you.
Invest in sustainable materials:
Sustainable kitchen materials are the heart and soul of a sustainable kitchen design. These materials are safer for the environment, and throughout their lifecycle, they do not harm the environment or human health in any manner. These eco-friendly kitchen materials are safe and durable. Furthermore, they come in different color options that ensure you do not have to compromise on aesthetics. Bamboo, timber, plywood, glass, and cork are sustainable materials that one should invest in.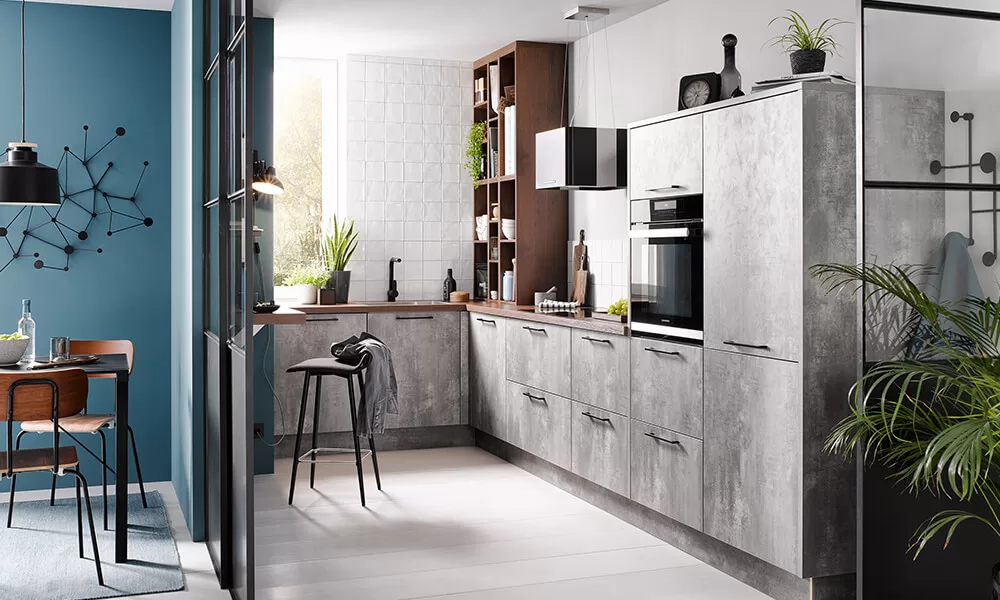 Pay attention to the flooring:
When you purchase sustainable kitchen materials, do not limit their application to only kitchen cabinets and countertops. Your kitchen floor must also be long-lasting. Look for sustainable flooring materials that will last long and blend well with your kitchen's decor. You can look for reclaimed materials for kitchen flooring, along with material options such as linoleum, Terracotta, and cork. Bamboo is another great option for being a natural insulator.
Energy efficient appliances:
 Whether you are taking a holistic approach to sustainable kitchen design or otherwise, energy-efficient appliances will always be a part of sustainable kitchen design practice. Be it the oven or dishwasher look for energy-efficient appliances from reputed global brands. These appliances are great for saving energy and money. Look for energy ratings to learn how energy-efficient these appliances are.
Energy-efficient lighting:
Don't overlook sustainability while designing your modular kitchen's lighting plan. Prioritize natural light as much as possible in your kitchen. Ensure there are glass doors, large windows, and skylights through which natural light can enter your kitchen space and minimize the requirement for artificial light.
When it comes to selecting an artificial lighting scheme, you should consider exploring energy-efficient options. Settle for LEDs, as they are energy-saving, highly efficient, and, most importantly, more durable than their conventional counterparts.
Avoid VOC paints and opt for sustainable paint:
Because they emit toxic vapors, volatile organic compounds in paints are bad for the environment and your health. Look for sustainable "No VOC" and "low VOC" paints that are healthier than traditional options. Some manufacturers provide a variety of environmentally friendly paint alternatives, such as water-based and oil-based paints. Research the market for sustainable paint producers, product lines, raw materials, and manufacturing processes.
Find a sustainable modular kitchen company:
Some modular luxury kitchen manufacturers have adopted sustainability practices to manufacture carbon-neutral collections. Learn about the modular kitchen brands that resonate with your values. Hacker is a carbon-neutral company, and we have embraced sustainability and invested in technology that enables us to produce green modular kitchens. We stress eliminating harmful toxins from our production, such as Formaldehyde, and VOC. We also offer plastic-free packaging to deliver sustainable kitchen units that are highly functional, durable, and safe for you and the planet.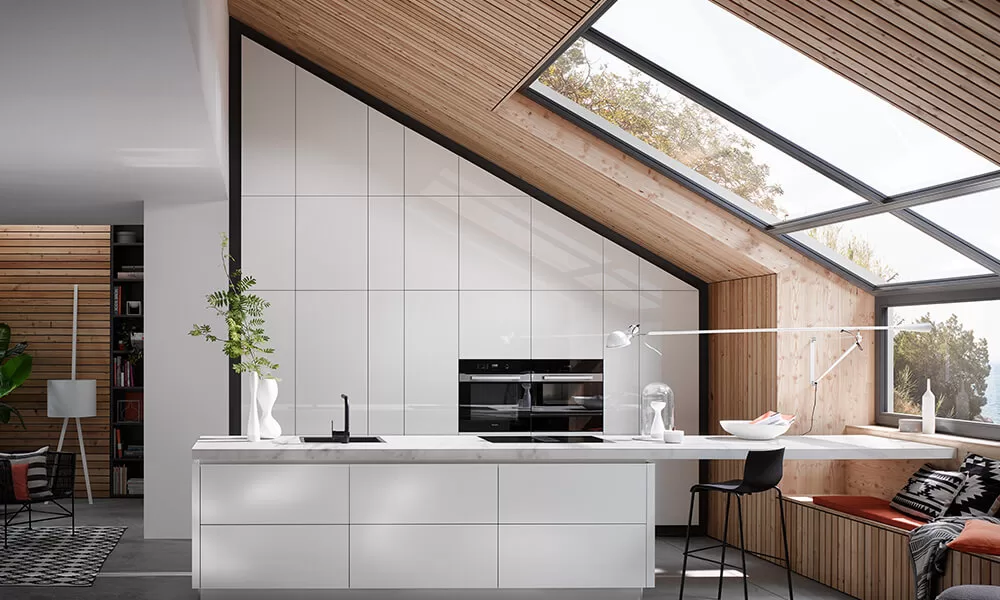 These eight steps outline how you should proceed on your sustainable modern kitchen design path. Designing a sustainable kitchen takes a lot of research and planning. There are modular kitchen brands that have adopted sustainable kitchen design practices. Choose sustainable kitchen materials, invest in sustainable flooring, and say no to toxic paint. A sustainable kitchen design is the need of the hour.