A modular kitchen is the perfect addition to the modern home, where the kitchen owners can engage in the process of meal preparation without any hassle, and can keep everything organized with smart storage solutions that come with modular kitchen. However, proper planning ensures the functionality of a modular kitchen. There are some common mistakes that people often make while designing it that affects not only kitchen functionality, but also kitchen aesthetics. If you are planning a modular kitchen in Delhi, you must be aware of the mistakes that you should not make while designing your modular kitchen. Let's check out what these mistakes are and how to avoid them.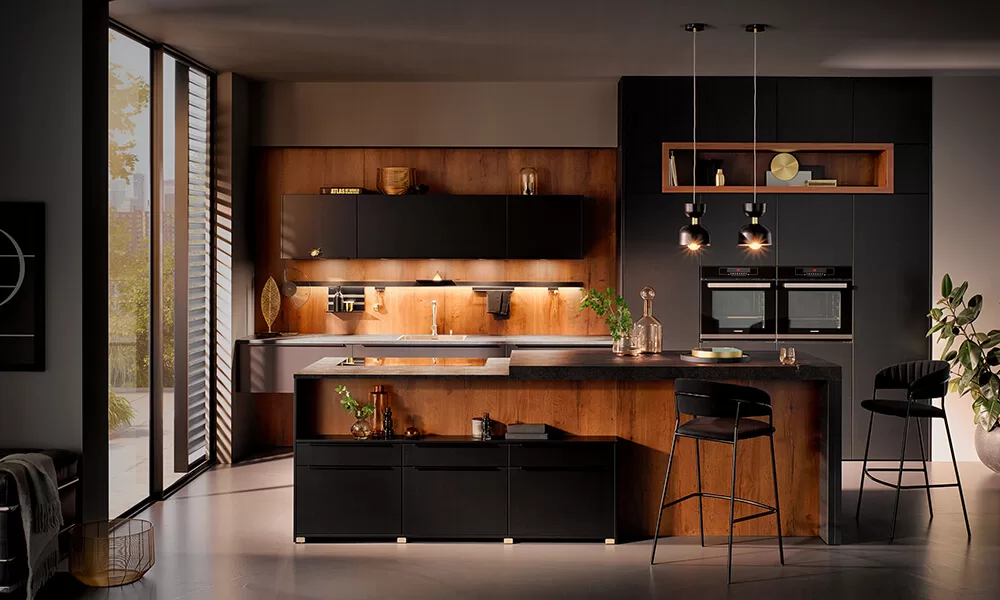 Not customizing the modular kitchen:
This is a mistake that will affect your kitchen functionality; the kitchen space needs to be customized according to the requirement of the user. A random kitchen design will only hamper the kitchen functionality and will also be detrimental to the kitchen design.  The moment you decide that you have to design your modular kitchen in Chennai, you have to be alert about your usage pattern. Keep your plumbing and electrical outlets in mind, before you start planning the placement of the island, the appliances, the sink, and other elements. Your storage placement must be strategic so that you can easily access the materials when you are cooking. Position every element in the design in a way that it helps you optimize the kitchen space and suits your need the best.
Not planning your storage right:
If you are going to have a modular kitchen in Bangalore, you must be clear about the amount of storage you require. Sometimes the kitchen design gets flawed because the kitchen users fail to plan the storage right. Either there will be a lack of storage, a situation that ultimately leads to the kitchen being a mess later or there will be unused modules. Therefore, you should start by preparing a list of all the items you have to store in the kitchen, and that will include your grocery, your utensils, and also your accessories. This will help you understand how many storage modules you will need. When you have the adequate amount of storage, your kitchen design is sorted.
Not having zones in the kitchen:
When you get down to planning a modular kitchen in Delhi, you must segment your kitchen in zones paying attention to the function each zone will serve. This segmentation if skipped can lead to a messy kitchen layout. There will be a cooking zone, a cleaning zone, and meal prep zone, and also the storage zone. A modular kitchen is organized and in order to streamline the design these zones should be planned and built according to the need of the kitchen user. A systematic placement of these zones will allow you to enjoy a smooth workflow in the kitchen which will otherwise go haywire.
The wrong materials and appliances:
As you get down to planning your modular kitchen in Chennai, you should not choose kitchen materials randomly. Wrong materials will not only upset your budget, but these materials will also be difficult to maintain. Visit a modular kitchen store and explore the materials available, and learn the pros, cons and pricing of each material. This will help you make an informed decision.  Likewise, you might feel tempted to choose a number of appliances that you might not even use. Always pay attention to the appliances that you will actually use, and stick to that. Choose from the right brand and always opt for the energy-saving options.
Do not ignore kitchen lighting:
Most of the times, the kitchen users do not pay attention to the kitchen lighting scheme. Taking this vital aspect of kitchen design that affects both functionality and aesthetics is a mistake that you must avoid making.  Planning a modular kitchen in Bangalore means that your kitchen needs to be perfect. The best solution you can think of here is that the modular kitchen must be well lit, if there is a single source of light then your kitchen functionality will be impacted. How can you do meal preparation or, clean when there is scarcity of light in the kitchen? Plan your kitchen lighting the right way, you should also include task lighting in the kitchen above the meal-prep zone, and the cleaning zone, so that you can execute the tasks without any hassles.
Conclusion: These above mentioned mistakes must be avoided while you are planning a modular kitchen in Delhi. The kitchen design needs to be beautiful and efficient and the kitchen will be a more convenient space for the kitchen users. Explore the latest modular kitchen designs and find the inspiration for your kitchen.
ALSO, YOU CAN READ OUR NEW UPDATES